Nieuws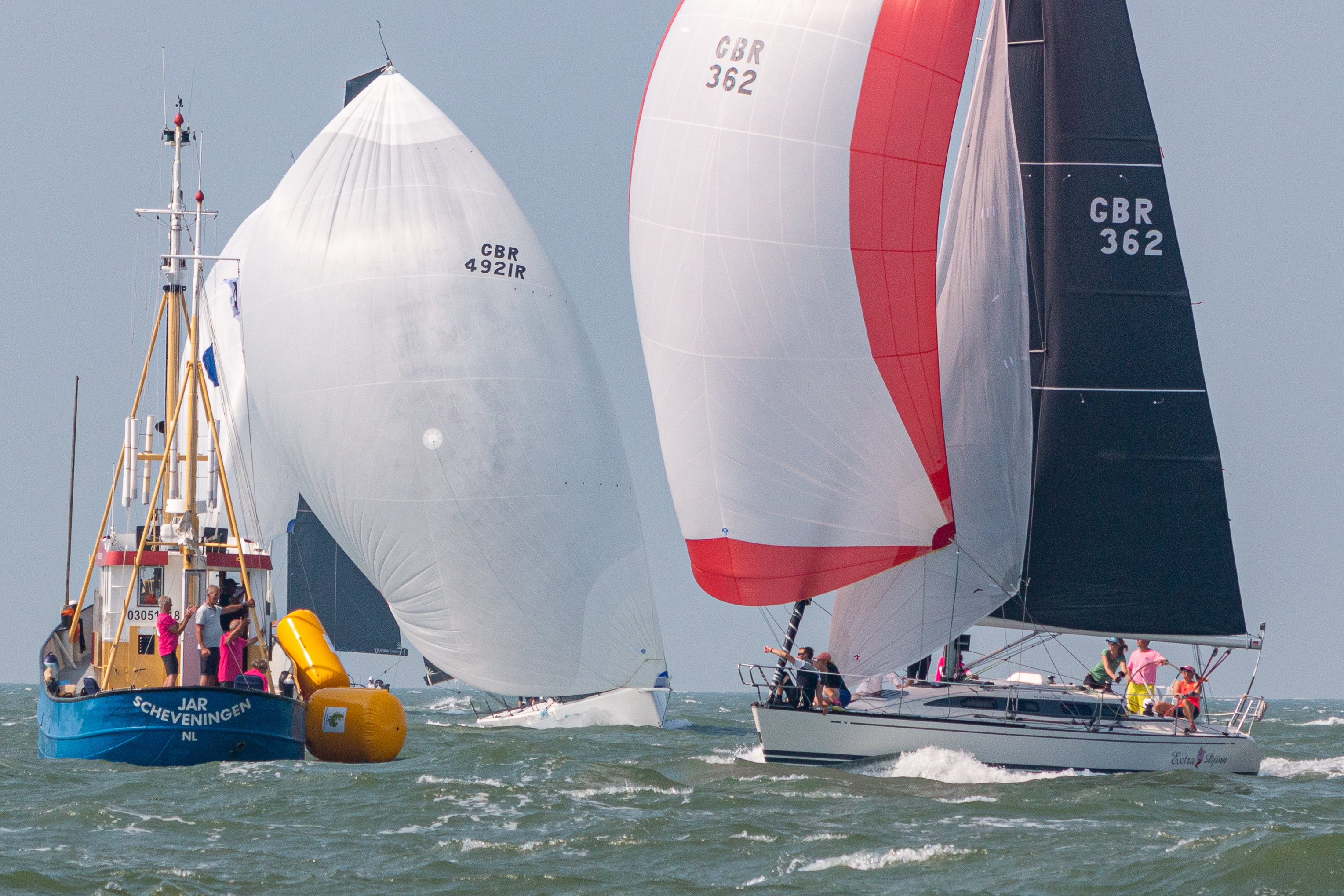 28 augustus 2022
Moana leaps forward on Day 2 of the IRC Europeans.
Moana leaps forward on Day 2 of the IRC Europeans.
Day two of the IRC European Championship at Damen Breskens Sailing Weekend could not have been more different to Day one. Yesterday's opening race, a medium coastal, was tricky in the extreme for race committee and competitors alike as the wind went through 180° and built from nothing to mid-20s. But for this second day of competition for the RORC and UNCL's popular rating rule, the wind had consolidated in the north. Here in the Netherlands on the mouth of the River Scheldt leading to Antwerp this is a more stable direction although today the breeze still built from around 12 to 21 knots.
In these conditions and still under a brilliant summer sun, PRO Menno Vercouteren laid on three races: two windward-leewards, followed by a round the cans. Once again, for the three IRC classes each involved three starts and three courses of varying lengths with, for example, the final round the cans being 13 miles for IRC One, 10.5 for IRC Two and nine for IRC Three.
The only boat to win two races today was the new leader of IRC Three, Michel Dorsman's Extra Djinn. The Dutch X-362 Sport (which has kept its appealing name from when her previous British owner Neville Hodkin campaigned her on the Solent), won today's first and third races, and has leapt ahead of yesterday's winner Alain Rousseau's Dehler 29 Picsou, to lead by two points. Kees Keetels CSI Rakker is third. His A-31 is one point from second, having won today's second race after a day never finishing off the podium, albeit still one point shy of Extra Djinn.
Extra Djinn's genoa and spinnaker trimmer Madelon Voets commented: "We had a really good day. Today's wind suited us very well – better than yesterday's. The forecasts were saying different winds, but it turned out really well."