Nieuws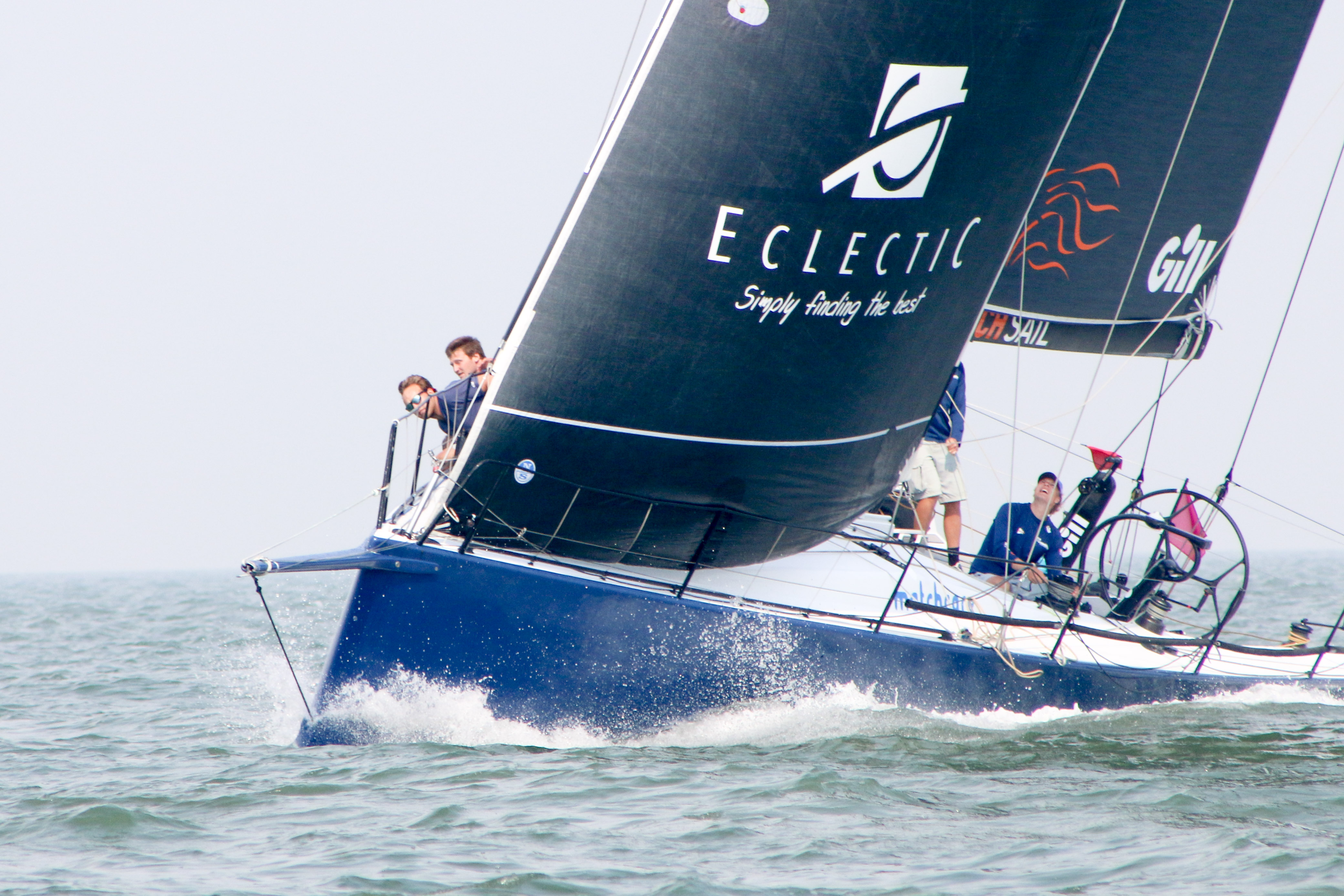 26 augustus 2022
Complete challenge for competitors on IRC Europeans' opening day
Complete challenge for competitors on IRC Europeans' opening day.
Racing got underway today in the seventh IRC European Championship, this year taking part in the Netherlands as part of Damen Breskens Sailing Weekend. Part of the four day competition to determine who gets this year's title for the RORC and UNCL's popular rating rule, is a medium coastal race which was contested today. This only started at 1200, after a 90 minute wait for the wind to fill in.
For the three classes, their rating bands determined by the fleet's IRC TCCs, PRO Menno Vercouteren set three winding courses, the longest of 30 miles for IRC One, the shortest 21 for IRC Three, with the aim of all three finishing approximately in unison. In fact the Ker 46 Van Uden was first home while the last arrivals in IRC Three arrived some 45 minutes later. Anticipating the right shift Vercouteren set multiple triangular courses to ensure there would always be some form of upwind, downwind and reaching in between.
While over the day the wind veered through the best part of 180°, racing got underway off Breskens in the mouth of the River Scheldt in a light 11 knots southwesterly which gradually veered but dramatically increased. "By the time the small boats finished it had built to the mid-20s and the sun was out. If they didn't like that – they should play golf!" mused Vercouteren.
Van Uden-ROST, skippered by Volvo Ocean Race veteran Gerd-Jan Poortman and with a young up-and-coming crew from the Rotterdam Offshore Sailing Team (ROST), appeared to have won IRC One until, suffering a severe blow, they were scored DSQ after a protest. This stemmed from a start line incident when Van Uden was luffed coming into the pin by RORC Commodore James Neville's HH42 Ino XXX and failed to keep clear. The incident caused Ino XXX to receive a small hole. "We kept going and had a fantastic race – winning by quite a margin," explained Poortman before the jury's decision. "It has been fantastic with the young guys and the steps we have made over the last month since Cowes Week. This is our last event for this crew on our boat."
Poortman said they were most concerned about Lance Adams' Cape 31 speedster KataBatic, which was substantially behind them, but ultimately this did not matter. Losing the protest resulted in the Dutch boat being scored DSQ - an especially painful outcome given that today's race both scores double points and is non-discardable (discards come into play after five races). This tranfers first place to the Goubau family's Beneteau First 47.7 Moana, from Belgium followed by KataBatic and Ino XXX.
#IRCEuros #IRCrating DAMEN Breskens Sailing Weekend
foto @ineke peltzer-ista